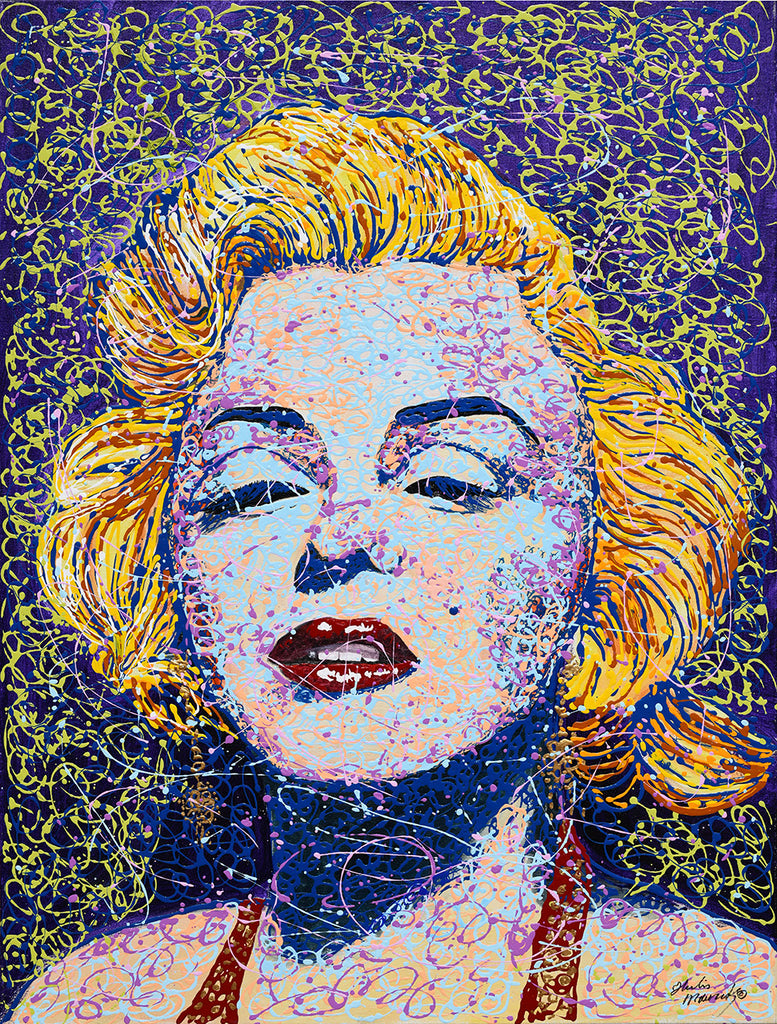 The funniest way to dress up a wall and showcase your style is art and pop art is sure to make it fun. Pop Art is a sure-fire way to add a statement piece without the commitment of painting a whole wall or adding sticky wallpaper. So what is pop art anyway? Well, it is just as the name states, Popular Art.
Usually, it includes iconic images from pop culture. The most famous being Marilyn Monroe Pop Art, which of course is the perfect touch for a glam room! The Pop Art movement began in the 1950s as a challenge to a traditional fine art. The movement started in the UK and made its way over to the US where it spread like wildfire and is still holds a prominent spot in the art scene today. The style of splatter that Hulis Mavruk uses creates images of famous figures and images using vibrant colors.  Described as organized chaos, the paint is splattered around the canvas purposefully to create a portrait. 
Take a glance at the pop art paintings and you'll see famous pop art portraits of Elvis, Jimi Hendrix, Frida Kahlo, David Bowie, and many more of your favorites from tv, music, and film. Aside from Pop Art portraits Hulis also uses the same splatter method on animals and body images. Art is the ultimate expression of personal style, make your stand out with a one of a kind piece of pop art!