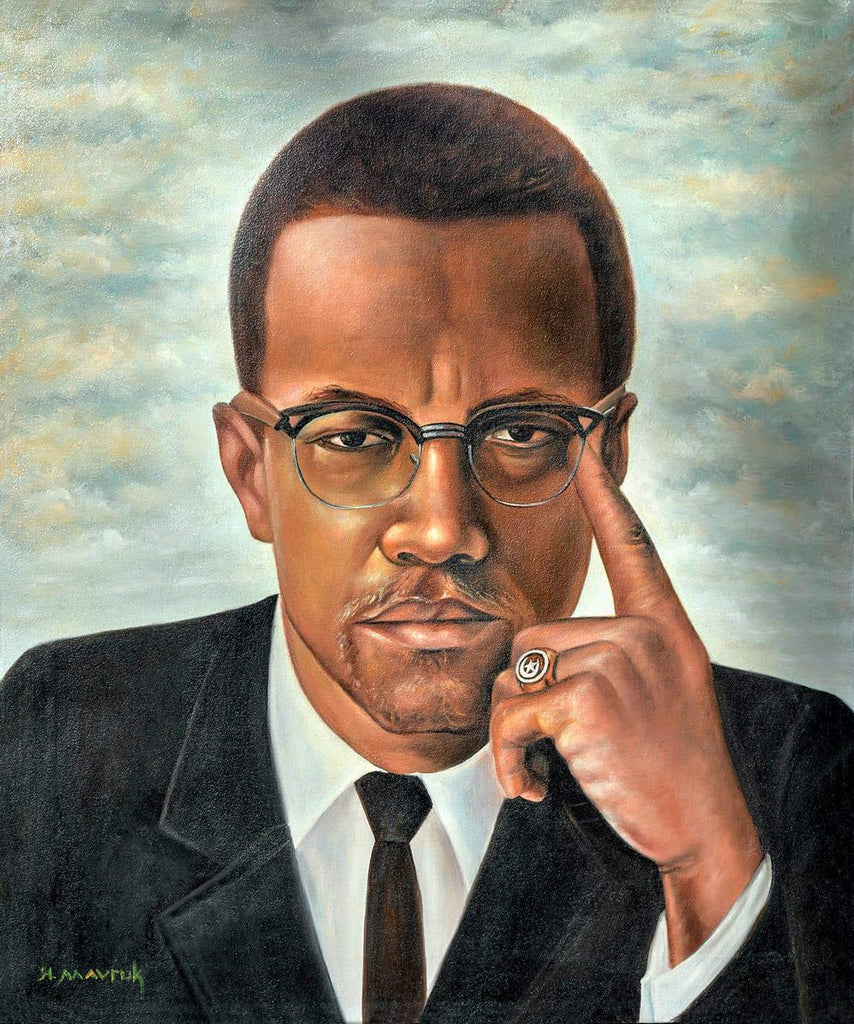 African-American collection, Heritage Family series
Malcolm X: A portrait of a Malcolm X, an important African American figure. The famous picture of him holding his hand to his face in thought. 
Available sizes:
24" x 20" 

inches

(Original oil painting on canvas)
Print Edition SOLD OUT
24" x 20" giclee on canvas 
As seen on many TV shows, movies, and a CD cover.